A couple of days ago, I got my hands on 19 NES games with one Cartridge that have 115 games on it!
At first I was like ''ok probably some of those crappy second hand non official NES cartridge made in china''   but it was in the box with the other games and it was really cheap.
But the thing is, it have ALOT of cool games and not just some copy of them, the real deal!  Like Donkey kong 1-2-3 , MagMax, The Goonies and many more!
To this day, this is my NES games collection!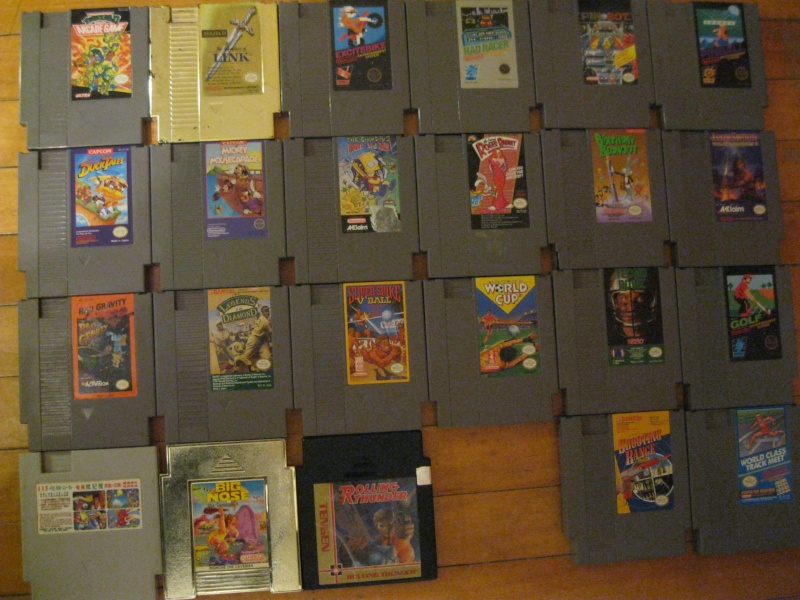 I also have Metroid but I had a hard time making it run on my NES so its not getting out off there untill I finish it  

_________________